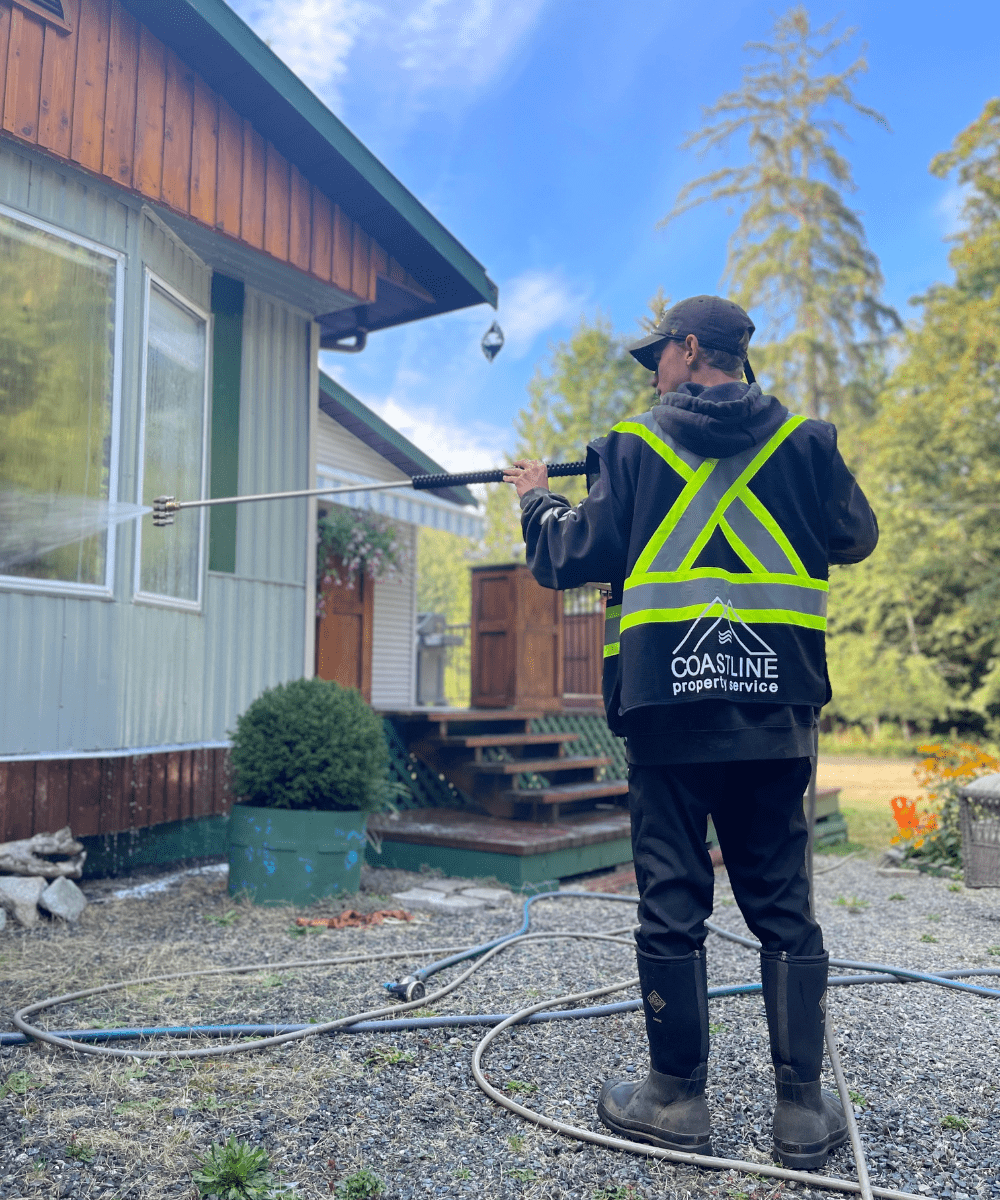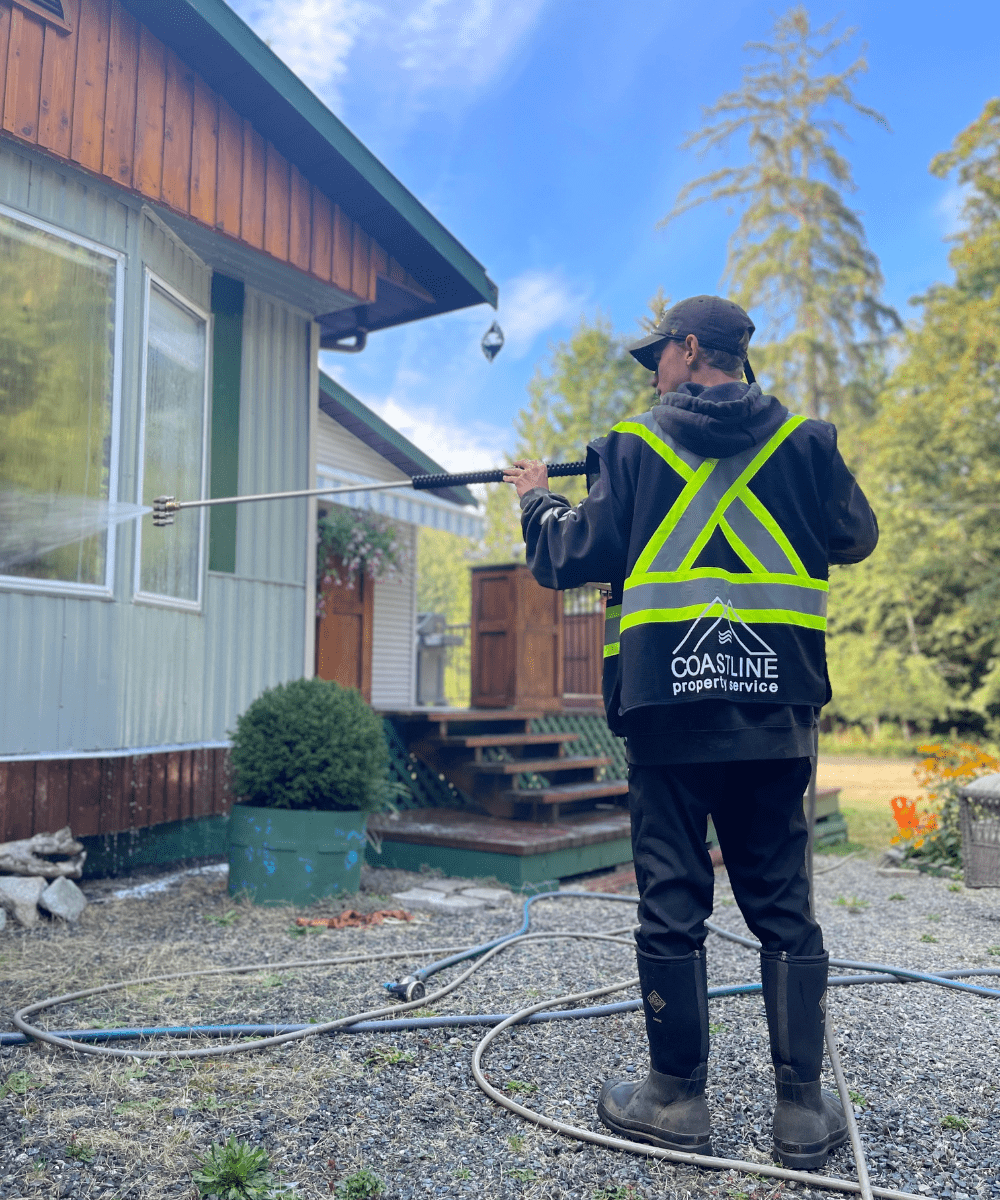 About Us
Safe & Professional
Pressure Washing Services
We are a family owned one stop option for all soft and pressure washing needs when it comes to your property. We are a certified, insured, experienced washing team that is detail oriented and understand the importance of cleaning your home safely. We work with homeowners, business owners and property managers.
Our exterior cleaning services are tailored to meet the specific needs of each and every one of our valued customers. Our high level of quality work and service is achieved through onsite consultation and estimate, use of safe ecological professional cleaning methods, advanced equipment, and customer education.
Originally from Toronto, Canada, our owners have over 10+ years of experience in power washing and soft-detail washing for every type of property.
Having moved to British Columbia to further expand, Coastline Property Service is a fully licensed and insured exterior cleaning company based in The Comox Valley, but we service the area spreading from Campbell River to Nanaimo.
We look forward to the opportunity to work with you to safely clean your property with high-grade equipment that will leave your house feeling new!
We Clean
You Should Relax
At Coastline Property Service, we provide professional Power Washing and Soft-Touch Washing cleaning solutions. Our experienced, professional, licensed and caring team always ensures that we provide a detailed cleaning experience to each client. We use environmentally friendly cleaning products to provide a sparkling cleaning experience for residential and commercial properties. Our technicians use advanced equipment and tools to complete each job safely and professionally.
Our Services
Residential Services
At Coastline Property Service we offer a wide array of professional washing services to both residential and commercial customers.
Over time, gutters can fill up with leaves, dirt and other debris. Once they become clogged, they will not function properly.
Whether your roof is made of asphalt, tar and gravel, metal cladding, concrete tile or cedar shingles, we can provide expert advice to help you
Moss grows on all surfaces, especially porous ones. Keep all surfaces moss-free with our non-invasive moss removal services.
Soft-washing is the new and improved way to efficiently clean house exteriors, such as siding, patios, walls, windows or roofs.
We use the latest technologies for exterior window cleaning. One of the most recent innovations in window cleaning is purified water window cleaning