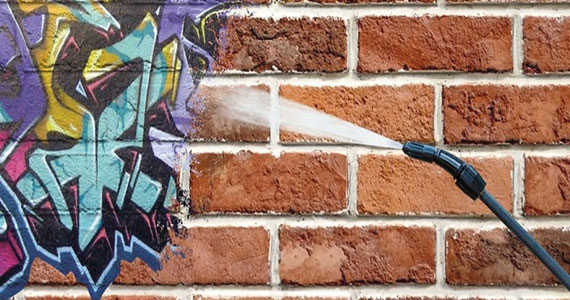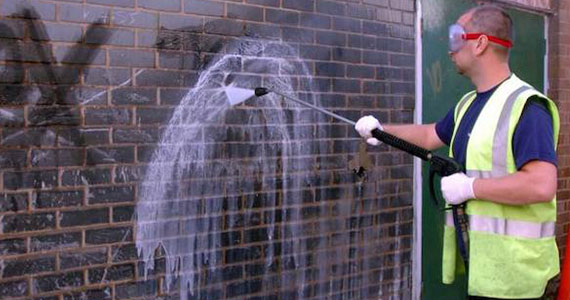 GRAFFITI REMOVAL
Our goal is to take the stress out of keeping your property looking its absolute best. Finding out that your property has been vandalized shouldn't ruin your day nor should it consume your valuable time. We offer quick and affordable solutions for taking care of graffiti vandalism. Whether it's a one-time removal or an on-going maintenance program, we can take care of it. 
Our Graffiti Removal Services Include:
Spray Paint Bomb Cleaning

Marker Tags Removal

Stickers Removal

Paint Restoration

Poster Removal
Our graffiti removal products not only meet the government environmental standards but also exceed them. All the products we use are environmentally friendly. Our certified and trained graffiti technicians undergo thorough training for removing graffiti from various surfaces. After recognizing the substrate type – we choose appropriate products and begin the process.
We understand that getting your building vandalized with graffiti feels like an attack. You want nothing more than to get the graffiti off and have your property looking its best again. This is why we act quickly at removing your graffiti. Using our environmentally responsible graffiti removal products we'll remove your graffiti fast, professionally, and at an affordable rate.
Monthly Maintenance Program
If graffiti is a recurring problem for you and your property then one of our Maintenance Programs is recommended. Our GRAFFITI GUARD program is designed to make your graffiti problem a thing of the past. We'll patrol your property regularly and clean any and all graffiti immediately. One low monthly price gives you unlimited protection and piece of mind. Let us manage your graffiti so you don't have to. 
Contact us now for more information on our GRAFFITI GUARD program or to customize your own program.