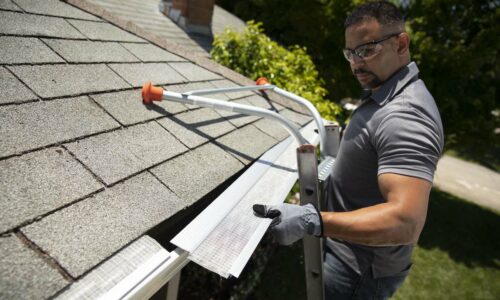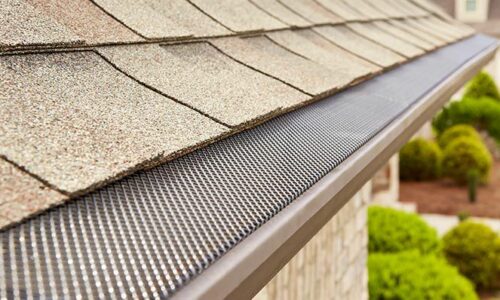 GUTTER GUARD INSTALLATION
Completing regular maintenance on your eavestroughs can be dirty, messy and stinky. But with gutter guards, no longer do homeowners need to dread this miserable task! With their ability to prevent gutters from clogging with leaves, water, and debris, gutter guards also save homeowners money (and time) in maintenance.
Installing gutter guards comes with many key benefits, with the biggest one being cost savings. Without gutter guards, it's suggested that a homeowner gets their gutters cleaned a minimum of twice per year. When gutter guards are properly installed, the number of gutter cleanings is significantly reduced (and even eliminated). This keeps homeowners safely on the ground instead of on ladders or hiring professionals to complete maintenance for them.
What we install:
PERFORATIONS
• 7/64″ (2.8 mm) in diameter
• Drains 29.7″ (754 mm) of water per hour
• Offers the perfect balance between maximum drainage and debris protection
ALUMINUM
• Grade: 3105 H24
• Thickness: 0.0175″ (including finish)
 5″ GUTTER PROFILE
 1/2″ PRODUCT
More benefits! 
• Product for existing rain gutters
• Protects from leaves, debris, snow and ice
• Sturdy weatherproof structure
• Prevents leaks
• Flexseal technology
• Back of the gutter is watertight
• Resistant to uv rays and change in temperature.
• Protection against mold
• Unique patented technology