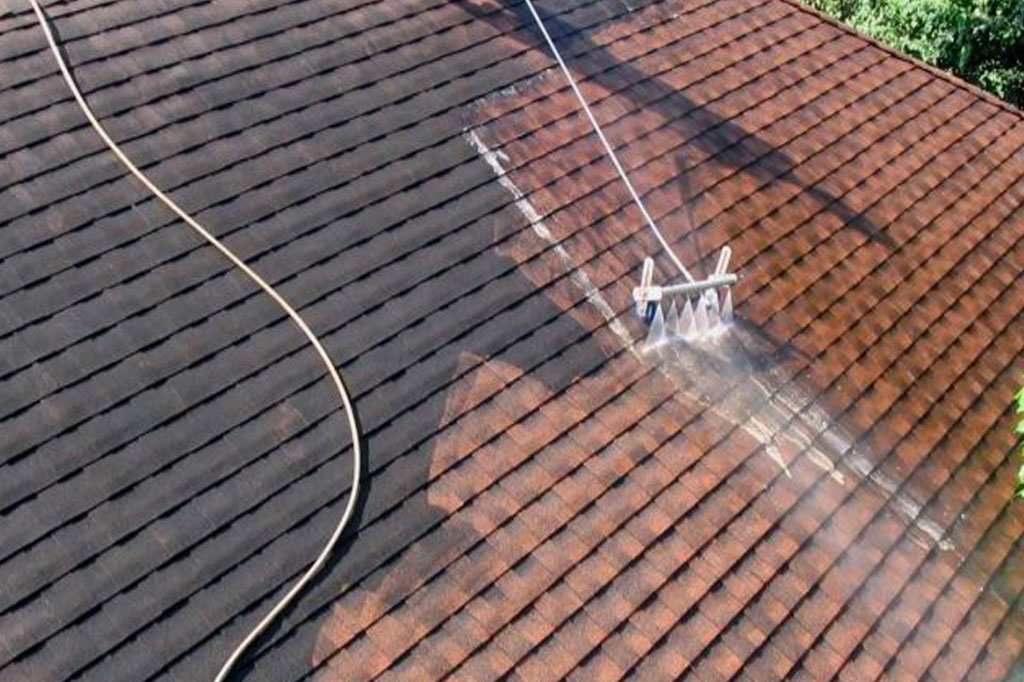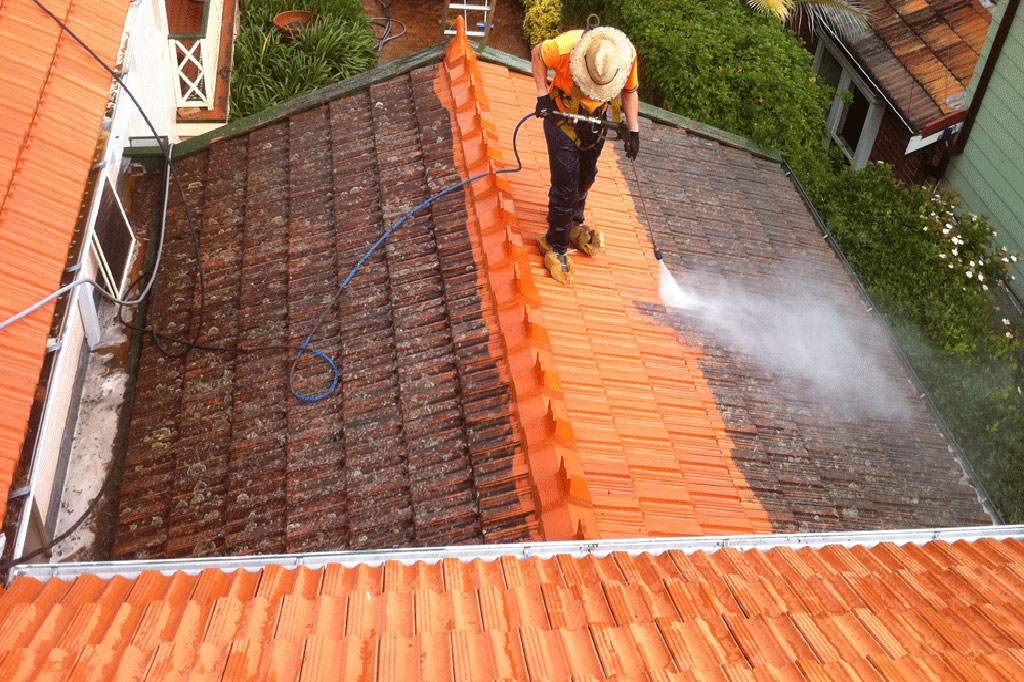 SAFE ROOF CLEANING
Whether your roof is made of asphalt, tar and gravel, metal cladding, concrete tile or cedar shingles, we can provide expert advice to help you get your roof looking new again.
Do you notice black streaks, algae / mold on your roof? Did you know that residue that sits on roof far too long begins to rot and deteriorate your roof?
These are signs that you need to have your roof safely washed to remove all areas of residue.
Our technicians use a safe soft-touch wash solutions to thoroughly clean roofs with advanced tools that reach tough to get areas and eco-friendly chemicals to provide a detailed wash. ​
The black dirt streams you may notice on most roofs are caused by a cyanobacteria called Gloeocapsa Magma. This bacteria is an algae-like plant that feeds on the limestone filler used in nearly all asphalt shingles made in the past 40 years. It is continuing to spread across the parts of the country where it is warm and humid.
At Coastline Exterior Cleaning, we use a unique no-pressure, soft-wash process for roof washing in Vancouver. We apply an effective, biodegradable chemical to safely kill all the mold, mildew, algae, and underlying bacteria causing those black streaks.
We understand that every roof requires a specific cleaning method depending on the material type. After our technician inspects your roof, we give you a custom clean treatment suited for your roof type. We will spray your roof with a mixture that is specifically designed to clean without the use of a pressure washer.
​
By regularly cleaning your roof, you prevent faster decay and damage to the shingles. Prevent a early roof replacement and let Coastline Property Service restore your roof and have it looking new again for a fraction of the cost.