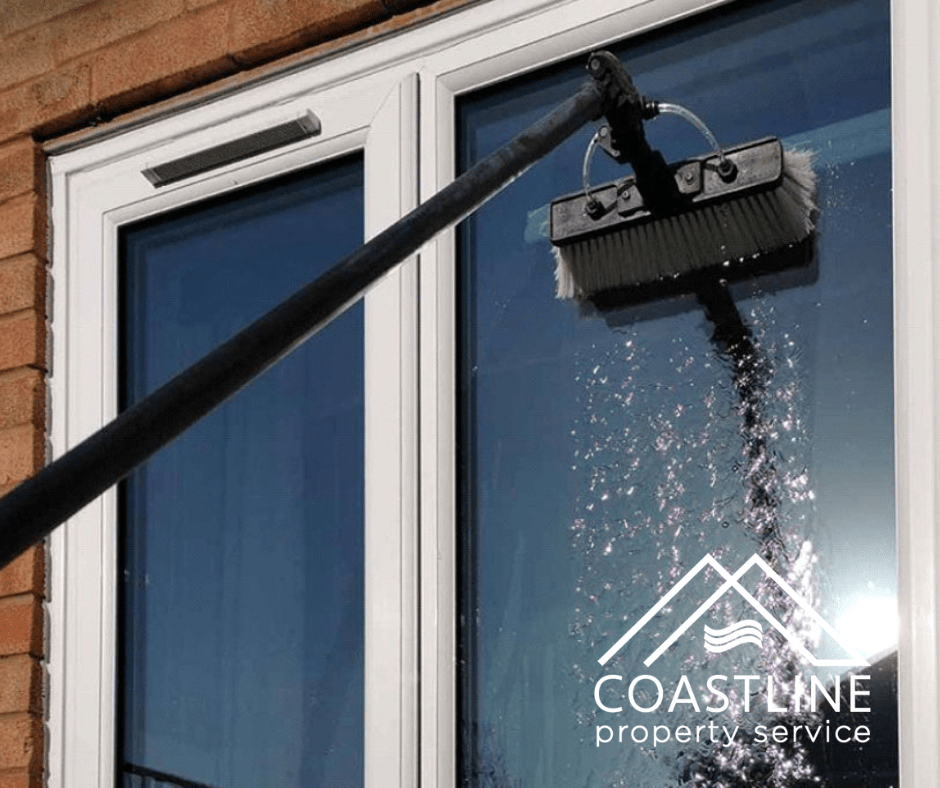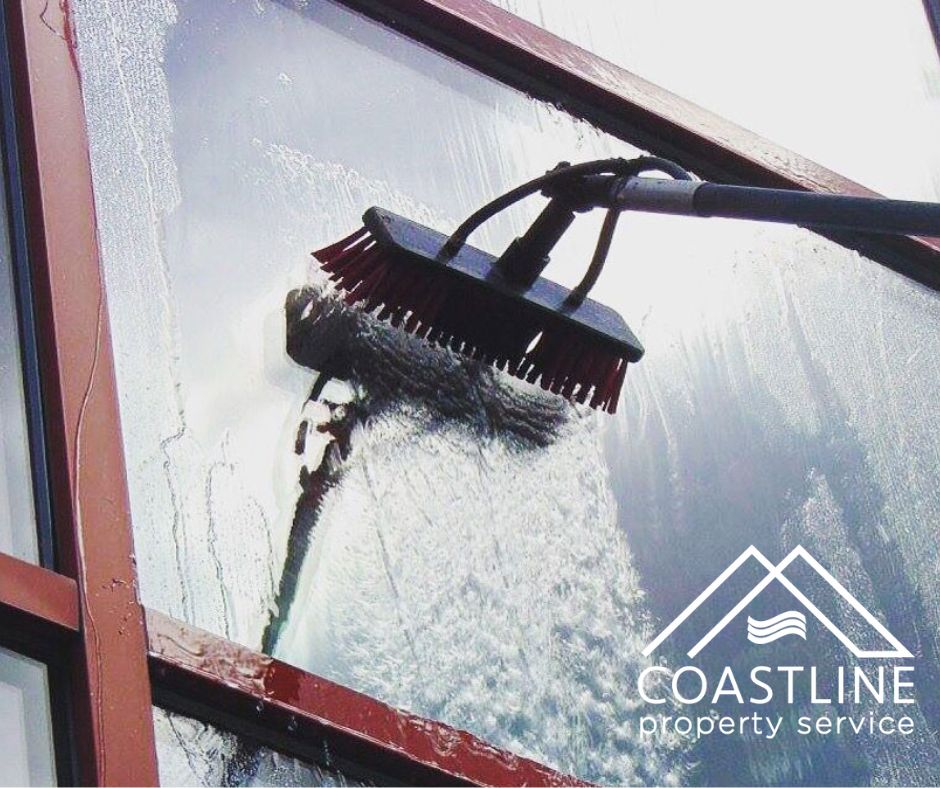 WINDOW CLEANING
Coastline Property Service provides professional window cleaning services to both commercial & residential properties in the Comox Valley, Courtenay, and Campbell River.
We use the latest technology for safe, spot-free exterior window cleaning that will leave your windows with a streak-free shine.
One of the most recent innovations in commercial and residential window cleaning is the purified water window cleaning method. The water fed pole system uses filtered, de-ionized, purified water at high intensity without the usual hard solids and mineral deposits found in your tap water. With a low TDS (Total Dissolved Solids), a detergent is not required to cleaning your windows. This allows for you windows to be cleaned in an environmentally friendly manner, and provides a long lasting, steak-free shine.
Our professional window cleaners in the Comox Valley work from the safety of the ground so they and your property are protected. Without the need for climbing and moving ladders, the job is completed faster, bringing the cost down.
Our window cleaning service includes a spot free cleaning of the glass window pane, the seal, the frame and trough, and the window sill. Our water fed pole cleaning systems also can safely rinse dirt and debris from the window frame and small cracks and crevices so that the area around the window is clean as well as the actual glass.
A water fed pole system is easy to transport, maneuver, and handle. This makes it ideal to clean windows that are difficult to access – apartment buildings, townhouses, tall homes, homes that have very little space or sloped ground around them.
Using a water fed pole system can cut the amount of time it takes to get your windows professionally cleaned by up to 60%. This allows us to provide you with the most competitive price, and extra time to detail your windows, frames and sills.
Get in touch to book a FREE  estimate for your window cleaning.