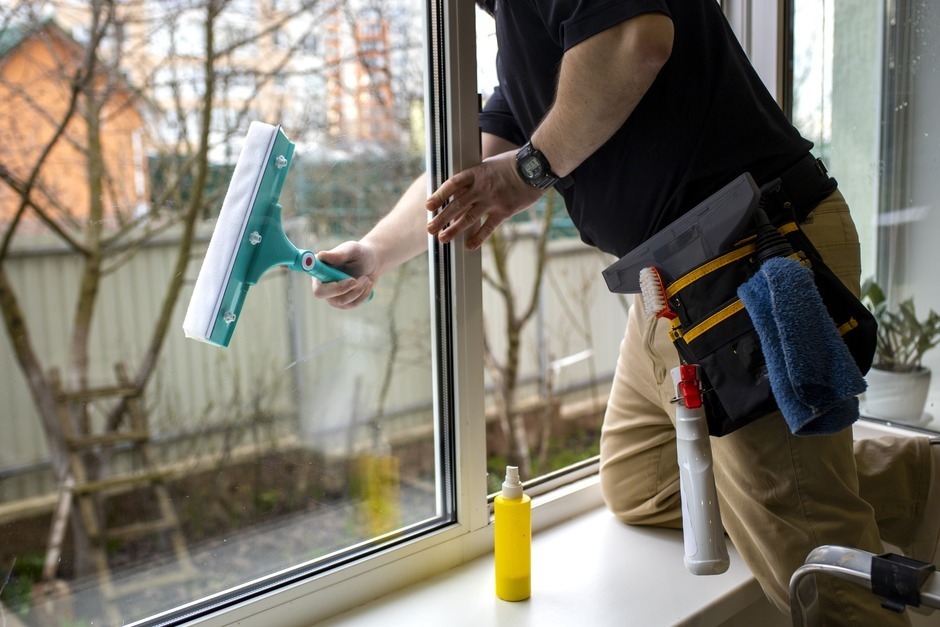 A Comprehensive Guide for Washing Windows Like a Pro
When it comes to maintaining the beauty and functionality of your home, one often overlooked aspect is clean windows. Clean windows not only enhance the aesthetic appeal of your property but also allow more natural light to enter your living spaces, creating a brighter and more inviting atmosphere. However, achieving streak-free, clear windows can be a daunting task if you do not know the right techniques and tools. In this comprehensive guide, we will walk you through the steps to wash your windows like a pro, including choosing the right window washing solution and how to clean old window frames.
The Importance of Clean Windows
Before diving into the practical details of window washing, let us understand why it is crucial to keep your windows clean.
1. Curb Appeal
Clean windows significantly contribute to your home's curb appeal. They give the impression of a well-maintained property, which can be especially important if you are looking to sell your home or impress guests.
2. Natural Light
Clean windows allow more natural light to enter your home. This not only reduces your reliance on artificial lighting during the day but also creates a more cheerful and vibrant living environment.
3. Extended Lifespan
Regular window maintenance, including cleaning, can extend the lifespan of your windows. Over time, dirt, dust, and grime can accumulate on the glass and frames, leading to deterioration if not addressed.
4. Health Benefits
Clean windows promote better indoor air quality by preventing mold and mildew growth. This is especially important for individuals with allergies or respiratory issues.
Now that we understand why clean windows are essential, let us move on to the step-by-step guide for achieving professional results.
Step 1: Gather Your Tools and Materials
Before you begin, make sure you have all the necessary tools and materials at hand. Here is what you will need:
Window Washing Solution
Choosing the right window washing solution is crucial. You can either purchase a commercial window cleaning solution or make your own using a mixture of water and a few drops of dish soap. Avoid using abrasive or harsh chemicals that can damage the glass or frames.
Squeegee: Invest in a high-quality squeegee with a rubber blade. The size of the squeegee should match the size of your windows.
Microfiber or Lint-Free Cloths: Microfiber or lint-free cloths are ideal for drying and buffing the windows to a streak-free shine.
Bucket: Use a bucket to mix your cleaning solution and dip the squeegee in when needed.
Scrubbing Brush or Sponge: For removing stubborn dirt or grime, you may need a scrubbing brush or sponge with a non-abrasive surface.
Extension Pole: An extension pole can be useful for reaching high windows without the need for a ladder.
Ladder: If you do not have an extension pole, a stable ladder can help you access higher windows safely.
Step 2: Remove Dust and Debris
Before applying any cleaning solution, start by removing dust and debris from the window frames and sills. Use a brush or a vacuum cleaner with a nozzle attachment to ensure all loose particles are gone.
Step 3: Prepare the Window Washing Solution
If you are using a commercial window cleaning solution, follow the manufacturer's instructions for dilution. If you are making your own solution, mix a few drops of dish soap in a bucket of water. Avoid using too much soap, as it can leave a residue on the glass
Step 4: Wet the Window
Using a sponge or a cloth, wet the entire window with the cleaning solution. Ensure that the glass, frames, and sills are thoroughly soaked.
Step 5: Scrub Away Grime
For particularly dirty windows or stubborn spots, use a scrubbing brush or sponge to gently scrub the glass and frames. Be cautious not to apply too much pressure, as this can scratch the glass or damage the frames, especially if they are old or delicate.
Step 6: Squeegee from Top to Bottom
Starting at the top of the window, place the squeegee blade against the glass and pull it down in a straight, vertical motion. Wipe the blade with a clean cloth after each pass to avoid streaks. Repeat this process, slightly overlapping each stroke, until you have squeegeed the entire surface.
Step 7: Dry and Buff
After squeegeeing, use a dry, lint-free cloth or microfiber towel to dry and buff the glass and frames. This step is crucial for achieving a streak-free finish.
Step 8: Check for Streaks and Spots
Inspect the window for any remaining streaks or spots. If you notice any, go back and repeat steps 4 through 7 as needed.
Step 9: Clean the Window Frames
To clean old window frames effectively, use a separate cloth or sponge soaked in the cleaning solution. Gently wipe down the frames, paying extra attention to corners and crevices where dirt can accumulate.
Step 10: Final Touches
Finally, step back and admire your clear windows. If you have screens, make sure to clean them as well before reinstalling.
Additional Tips for Window Washing Success
Avoid Direct Sunlight: Washing windows in direct sunlight can cause the cleaning solution to dry too quickly, leaving streaks. Choose a cloudy day or work in the shade whenever possible.
Regular Maintenance: To make window cleaning easier, consider establishing a regular maintenance schedule, such as cleaning your windows twice a year.
Safety First: When working on higher windows, always prioritize safety. Use a stable ladder or extension pole and have someone spot you if possible.
Use Distilled Water: If your tap water is hard, it can leave mineral deposits on the glass. Using distilled water for your window cleaning solution can help prevent this issue.
Protect Your Hands: If you are using commercial window cleaning solutions, wear gloves to protect your skin from any potential irritation.
DIY Vinegar Solution: If you prefer a natural cleaning solution, mix equal parts of distilled vinegar and water. This can effectively clean windows and is eco-friendly.
Conclusion
Washing windows like a pro is not as daunting as it may seem. With the right tools, materials, and techniques, you can achieve streak-free, clear windows that enhance the beauty and functionality of your home. Remember to choose a suitable window-washing solution, follow the step-by-step guide, and pay special attention to cleaning old window frames for the best results. Regular maintenance and a commitment to safety will ensure that your windows remain a shining feature of your property for years to come.
If you are looking for professional assistance with window washing or other property maintenance services, Coastline Property Services is here to help. Contact us today to learn more about our services and how we can keep your home looking its best.