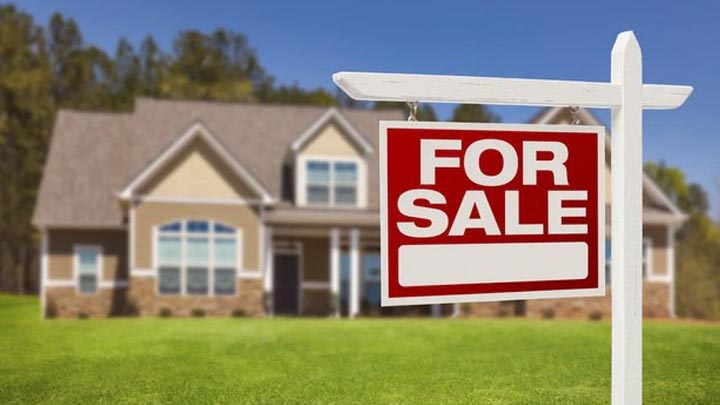 6 Reasons to Pressure Wash Before Putting Your Home on the Market
Do you know? Pressure washing your house before you put it up for sale can help you sell your house quickly and increase the value of your home by 5-10 percent. Pressure washing should be a part of your pre-sale checklist. Here's why.
#1 Increase Curb Appeal to Quickly Sell Your Home
First impressions are important in this highly competitive market! 76% say that first impressions matter when buying a home. 84% of home buyers want to feel good when they enter their new home.
Your home will look cleaner and more polished when pressure washing it. This will improve your curb appeal. Buyers may not visit your house if the exterior of your home is covered in years of dirt and grime. Buyers will be attracted to your exterior by pressure washing it. Buyers do not want any hidden damages in the property. This is evident in a clean exterior. You should pay attention to the following while pressure washing:
Pressure washing siding: Your curb appeal can be improved by more than just pressure washing your siding. Sellers often overlook other areas of their home like the roof or gutters.
Roof Cleaning: Roof cleaning can make your roof look new. Experts agree that a shiny roof can increase the value of your home and make it easier to sell. Roof shingles are susceptible to damage, so it is important to use the correct tools and techniques to avoid any potential damage.
Gutter Cleaning: Gutters are the first thing that catches someone's eye when it comes to exterior cleaning.
Your home can be restored to its original condition by cleaning your gutters and roof. You will be amazed at the curb appeal that power washing your patio and driveway can bring!
#2 Upgrade The Listing
Homes with high-quality photography sell 32% faster. If your exterior has years of dirt and grime, a professional photographer cannot do much. Photos of real estate listings can make or break an offer. A home that has been pressure washed will look better in photos.
Most of the buyers are now searching for properties online. According to the National Association of Realtors, 99% of millennials, 90% of boomers, and 70% of the silent generation search online for their next house. Your home will stand out from the crowd of similar-looking homes and listings by having a clean exterior.
Your listing photos should not be dull. You don't want potential buyers to pass you by!
You can compare the photos of homes on the current list to determine if your home is in need of pressure washing. Cleaner and fresher homes have higher prices than homes with grime or dirt.
In this market, first impressions matter. You can ensure that your home stands out among similarly priced homes by having a clean and attractive exterior.
#3 Pressure Washing Increases Natural Light
Natural light, in any home, can make a big difference in determining its sale value. By pressure washing your windows, you can increase natural light by getting rid of dirt, grime and bees' nests.
You may not notice dirt and grime on your windows at first glance. Over the years, you may have become accustomed to seeing a lot of light through your windows.
If your home is too dark, buyers will immediately notice the difference! Natural lighting can brighten buyers' moods. The positive feeling can be facilitated by natural light!
Natural lighting can lower energy costs by as much as 13% as it can save you lot of money on heat and electricity.
Hire a pressure washing Comox Valley team to pressure wash your windows so you don't have to worry about any damage to your windows.
#4 Make Your Home Healthier
Pressure washing is used to remove allergens such as mold or pollen from your home's surface.
Mold, algae, and other allergy-inducing materials can cause symptoms various health issues. Some of them are cough, watery eyes, headaches, and even sneezing in your family.
#5 Prevent Injuries from Being Too Expensive and Increase Curb Appeal
Dirt and grime can build-up over time on your driveway, patio, or stairs. This grime can lead to accidents because of slippery and slick surface.
The best pressure washing team can help you restore the natural beauty of your house. Let them help you clean your driveway or patio that prevents expensive injuries and increase the quality and life of your structure.
Feel the difference to outdoor steps that were covered in dirt and mud. The pressure washer not only removed a dangerous slip-and-fall hazard but also gave these steps a facelift!
#6 Give your home a new life
Selling your home can be a great way to start afresh. The best way to increase your chances of selling your house is to power wash it before you list it.
Your home can be revived by removing years of dirt, grime, and mold. You may have believed that pressure washing was necessary to replace your siding, windows, roof, or paint.
Buyers don't want to purchase a house that hasn't been maintained in years. Homes that are well maintained sell more quickly.
You may be amazed at how clean your home looks after a professional pressure washing. You will not only save yourself time and money, but you will also increase the value of your home by 5-10 percent.
Are you looking to make the most of your investment? Hire the best pressure washer team in comox valley.
Conclusion
It takes time to prepare your home for the market. However, pressure washing your exterior will make it worth it. A pressure wash can increase curb appeal and attract the right buyers so that you can close the deal quickly. By removing allergens, slippery dirt, and grime, it will keep both you and your buyers safe. Contact the pressure washing comox valley team today and enhance the beauty of your house.